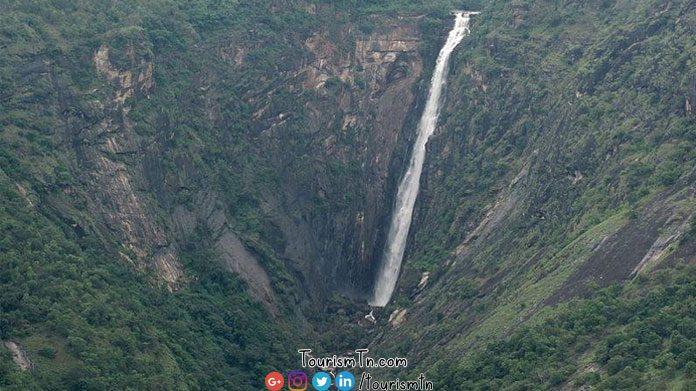 About Thalaiyar Water Falls:
Thalaiyar Waterfalls resides in Devadanapatti Village in Dindugal district of Tamilnadu. Thalaiyar falls also known as Rat Tail falls as it looks like white Rat's tail. Dum Dum Rock Viewpoint allows people to enjoy the sightseeing of Thalaiyar waterfalls. We can reach the Dum Dum Rock viewpoint by taking a right after Bathlagundu when you're coming from Dindugal. Thalaiyar river is the main source of Manjalar Dam which is very near to both Dum Dum Rock viewpoint and Thalaiyar waterfalls.
As a matter of fact, Thalaiyar waterfalls is the tallest one in Asia.
Wondering how?
let's learn from this article.
Go Like a Pro💪:
| | |
| --- | --- |
| Located in | Devadanapatti, Dindugal |
| Best Time for trekking | Dry Season |
| Best time to Visit | Sunny day |
| Go With! | Friends |
| What's there? | Manjalaar Dam, Falls, Temple |
| Timing | 10 AM to 6 PM |
| View From | Dum Dum Rock Viewpoint |
Tallest Waterfall in Tamilnadu and Asia:
Rat Tail falls is the tallest falls in Tamilnadu and 10th in India. With over 975 feet height of the falls from top to bottom, it becomes Asia's tallest waterfall.
Confused🤔?
Let's talk about scientifically. A falls may be defined by multiple categories, in such a way, it is the tallest pony shape (குதிரைவால் அருவி) waterfalls in Asia.
We can go to both the top of falls as well as the bottom of the falls. But, both are a challenging thought.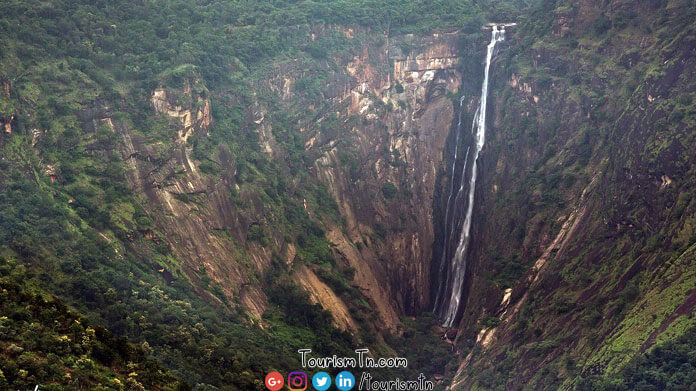 Thalaiyar Falls View From Dum Dum View Point:
Google Map Guide to Rat Tail Falls:
Google Map from Dum Dum Rock View Point to Thalaiyar Waterfalls
Manjalar Dam: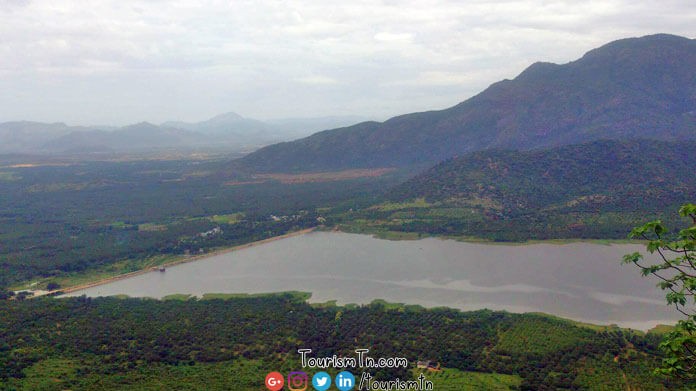 Manjalar dam is viewable in Dum Dum Rock viewpoint. It has 4 water spillers. There are 3 sources of the water for the dam. Here are those,
Thalaiyar River
Varatar River
Moolaiyar River
These 3 rivers are the reason behind the name of Manjalar dam.
The dam construction started on The Great Kamarajar period.
Since there are no chemical-related factories, all the fishes here are very healthful to eat.
Moonkilanai Kamakshi Temple:
Moonkilanai Kamakshi temple is situated in Amma Machi which is 3 km away from the Devadanapatti. This temple usually well-crowded on Aadi 18 (Tamil festival) and new moon days. Since Moonkilanai Kamakshi temple is believed as an effectual temple, drinking, smoking such activities are not allowed.
Hiking to Thalaiyar Waterfalls⛰️:
Guide to reach falls:
Usually, tour guides take us to the nearest foot of the main falls. But local guides will not help us to go to the foot of the waterfalls or top of the waterfalls.
Foot of the Falls – Thalaiyar falls trekking: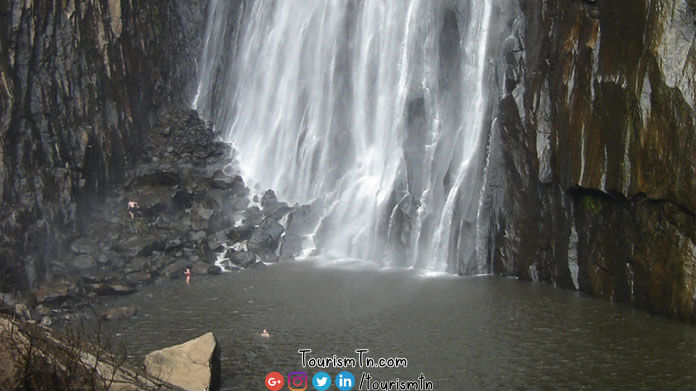 Let's start hiking from Manjalar dam!
We need a whole day to visit foot of the waterfalls after the local cab leaves us. Since Rat Tail falls has no clear routes to reach falls bottom, it's not recommended in the age range of 20 – 50 and ladies. It is challenging for the well-trained trekkers to find the right path to reach the waterfalls. Totally it will be the journey of 6-8 km to reach the 975 feet Thalaiyar falls. You need to spend 3-4 hours to reach the closest to the foot of the hills. However, before reaching 3 km of the waterfall we will get wet from the shower of the waterfall.
Top of the Falls – Rat Tail falls trekking: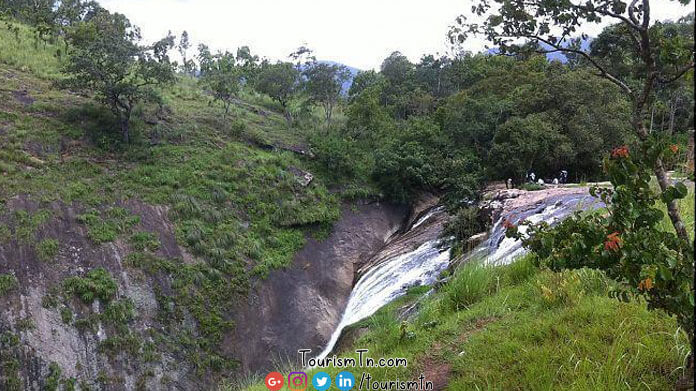 Now, we can start from Perumal Malai to reach the top of the waterfall!
The main source of water for Thalaiyar falls is from Perumal Malai. We can start trekking with the permission of the forest department. On top, there are some walls that will stop the water from splitting to all place and it make the water to go a single way. That's why it looks like a rat tail. We can even go to the very nearest of the wall but should be very careful.
Dangerous Zone:
Greet to the danger zone of Thalaiyar falls. Did you know that the following animals will interrupt your trip?
Wild boar🐗
Bison🐃
Snakes🐍
Fire Ant🐜
Bloodsucking leech
In 2006, 2 western tourists have sadly died in Rat Tail falls as they came for trekking. so we need to more careful when we go trekking in the Thalaiyar waterfalls.
This video may help you to know more about Rat Tail falls.
We accept Thalaiyar Falls is 1 billion+ fire ants home.
If you just proposed to visit the sightseeing of nature🌳🌴, falls⛲ you can enjoy your day in Dum Dum Rock Viewpoint. Still, you need to conscious of Bloodsucking leeches when you visit it.
---
Nearest Attraction you might see 🏍:
1. Kodaikanal🌳 – 18KM.
2. Palani⛩️ – 63KM.
3. Udumalpet🌲 – 99KM.
4. Pollachi🌴 – 126KM.
5. Coimbatore🌳 – 171KM.
Do you have any other suggestions about Thalaiyar falls? Leave a comment we'll update with that.
If you satisfied with the information in this post, it's time to share with your trekking partner or friends to plan a ride.
Here is our top pick for you. Top 50 travel destination in Chennai.