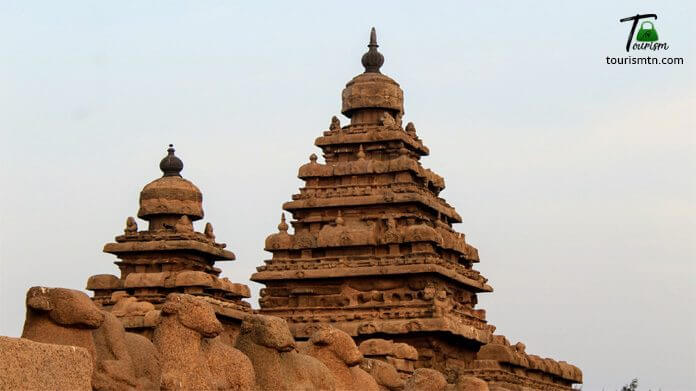 About Sea Shore Temple:
Sea Shore Temple is one of the oldest temples in India. The Architecture was fully designed by Pallavas. Mahabalipuram has the one and only seashore temple. This temple is a verified site of UNESCO world heritage center. The construction was started on 601 AD and later finished on 8th Century by Narasimha Varman.
To Read Best time to visit, Nearest Attractions, Budget, Photoshoot and more Please click here.
Must Know:
| Constructed By | Pallavas |
| --- | --- |
| Year of Construction | 8th Century |
| Best time to Visit | November to February |
| Go With! | Family and Friends |
| What's there? | Lord Shiva and Lord Vishnu, Historical Heritage |
| Timing | 6 AM to 6 PM |
These are the first thing to remember.
Construction:
Construction was fully done by Pallavas. There are totally three temples, two Shiva temples, and Vishnu temple. Coming to the construction, carvings in the temple is pretty intricate with the granite rock. Additionally, it is one of the oldest standing structures in the world.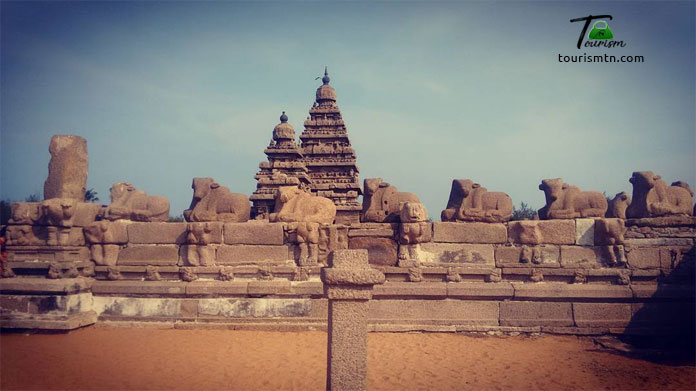 Style:
Below the image view of Shore temple Mahabalipuram. We don't need to say the beauty of the temple holds. In fact, as you walk through the temple compound, it literally takes you back in time. It's a good idea, to sit outside the temple and make yourself calm.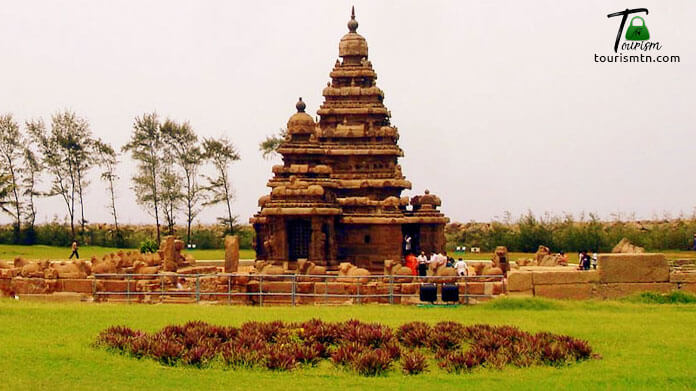 Season:
We know well, everything has a season. From November to February is the best time to visit Shore temple.
Yea, we got your point. "What about rest of the months?"
Of course, every day the shore temple is open for you. The only thing that differs is a crowd. In this case, you can visit the Sea Shore Temple whenever you want.
Sea View: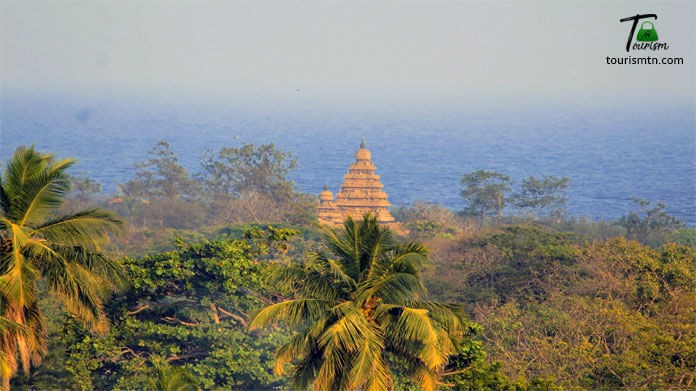 Surprisingly, if you're in Arjuna's Penance place then you can able to view the Shore temple with sea view. This is the fabulous view of Shore temple. On the negative side, don't visit noontime. You'll get irritated with sweating.
More about Temple:
Temple, it sounds like there must be a Priest. But the truth is there are no Priests in Sea Shore Temple, Mamallapuram. Normally in temples, god has been inside and no one can able to touch him/her. Conversely, there is only one Foot step inside the whole temple. Outdoor of the temple is such a big circumstance which you never thought. Clean Green Grass Surrounds Temple. TN Govt is maintaining all the places cleanly.
What Else?
In summary, We've done explaining. Now it's your turn to get some snacks to us by writing comments. Please comment us if something missed that you are looking for. Share it with your lovable friends. Below is the nearest attraction. Further, head over to that.
Nearest Attraction you might see 🏍:
1. Kovalam – 19KM.
2. Vandaloor Zoo – 43KM.
3. Muttukadu Boathouse – 21KM.
4. Mayajaal Multiplex – 27KM.
5. Marundesuwarar Temple – 46KM.