About Chennai:
Chennai (aka) Madras or Madrasapattinam is the capital of India's second-largest economy state, Tamilnadu. It is the 4th largest city in India. Among 6.4 million population in Chennai, everyone connected by Metro Train, Local buses, Local Train, etc., Chennai is the heart of Tamilnadu. Marina Beach in Chennai holding the name of Second Largest Beach in the World. Vandalur(Vandaloor) Zoo is the first Zoo in India and still, it is the largest Zoo in India. M.A.CHIDAMBARAM STADIUM was set up in 1916 and it is the oldest stadium in India. It is believed as South Indian Cinema birthplace. Tidel Park is one of the largest IT Park in Asia. The Best part of Chennai is that it is the Safest city in India to live. This Post is about Top 50 destinations of Chennai.
Go like a PRO:
Budget💰: Take ₹1000 – ₹5000 for the best experience(Includes Entrance Fee, Camera Fee, Food, Snacks, Small kind of gifts).
Food: Non-Vegies🍖 – Seafood is special, There are plenty of shops available for fish in the beach area and also there are shops for Chicken and Mutton, you can get it on Google Maps.
Veggies🍅- So much of Non-Veg hotels, but Too much of Veg hotels in Chennai you can Google it to find near you.
What's So Special?: Mahabalipuram, Marina Beach, Vandalur Zoo, Elliot Beach.
Photoshoot📸:
Spots- Everywhere is a spot.
Apt for- Children, Friends, Family, Couples, Everyone.
Natural photography lovers, Pre & Post Wedding Photoshoots are usually done here. Drone photography will entirely change your photography career.
Duration: In Short, 2 to 3 days.
Stay/Hotels🏨: If you wanna explore all places in Madras, staying 2 days is recommended.
Additional: Spend 4 – 6 hours for ECR Long driving(6 Pm – 11 Pm is a good time for a ride).
Here is the top 50 destination in Chennai Tourism
1. Marina Beach
Marina beach is world's 2nd largest urban beach with 13 km long. Holding a very big history of World's greatest protest for Jallikattu held in Marina to save the Bulls life. It is the longest and most crowded beach in India. There are 4 Major leaders memorial structure(Tomb) is there in Marina. Marina Beach is also known as Jallikattu Beach. There are 17 Statues including Mahatma Gandhi, Kannagi, etc.,
Trust feeds around 25,000 pigeons every day. 0.2 Million(2 Lakh) people gathered on Thai Pongal(Jan 14 – 16).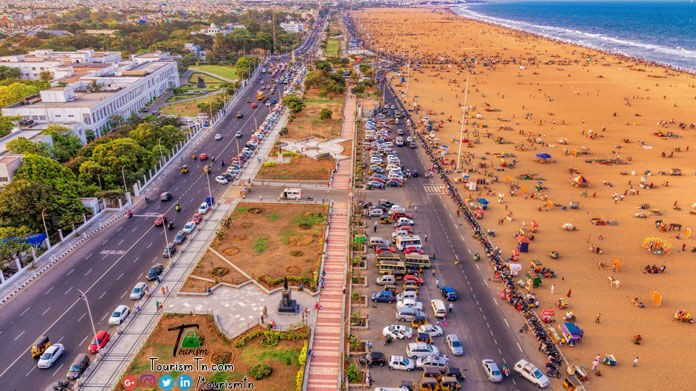 2. Valluvar Kottam
The first thing to remember is Kalainger M. Karunanidhi built Valluvar Kottam in 1975 – 1976.
A 39-meter Valluvar Kottam is dedicated to the great Tamil Poet, Thiruvalluvar. It is one of the important monument in Tamilnadu.
The short name of Thiruvalluvar is Valluvar, he is the author of Thirukkural and according to history, he wrote this 20,000 years back.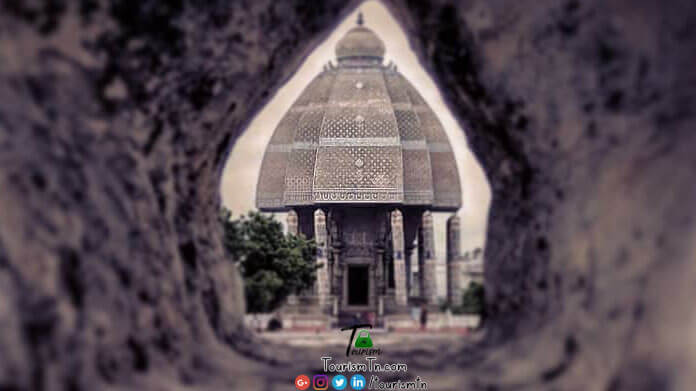 Demon King Mahabali named Mahabalipuram, later on, he was killed by Lord Vishnu, The King of Pallava Narashima Varman has got the title of "Mamalla" and hence he changed the name Mahabalipuram as Mamallapuram. Mamalla is also a Great Wrestler. Mahabalipuram is located at a distance of 55 km from Chennai Central. It belongs to Kanchipuram district. There are three temples totally, one is Vishnu Temple and the other two are Shiva Temples which was built by Narasimha Varman. Read More here.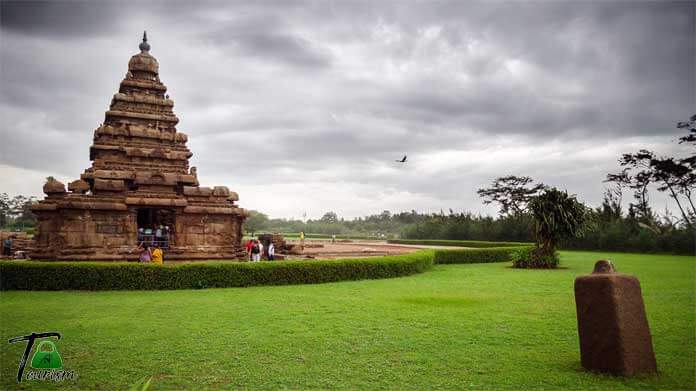 4. Vandalur Zoo (aka) Aringer Anna Zoological Zoo – Chennai Tourist Places
The largest Zoological park of India is Aringer Anna Zoological Park. It is spread over 602 hectares. It has more than 2300 animals. Vandalur Zoo also known as Vandalur Zoo. It attracts more than 2 Million tourists from the world. Vandalur Zoo provides the live show of animals, online. They provide online ticket booking facilities.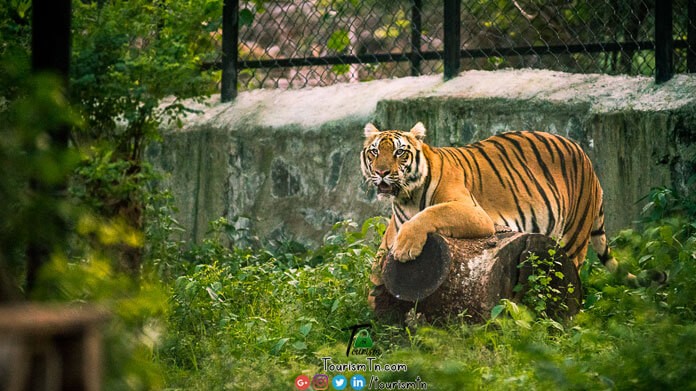 5. Besant Nagar or Elliot's Beach
Besant Nagar beach is a clean beach in Chennai. It is a less crowded beach when compared to Marina beach. A lot of foods especially all kinds of seafood is available.
Came with Kids?
It is the best place to entertain them.
Elliot beach is the second most famous beach in Chennai. Annai Velankanni Church and Ashtalakshmi Temple are near to Elliot's beach.
85 different buses make 500 trips per day. So you can prefer Bus to reach the place.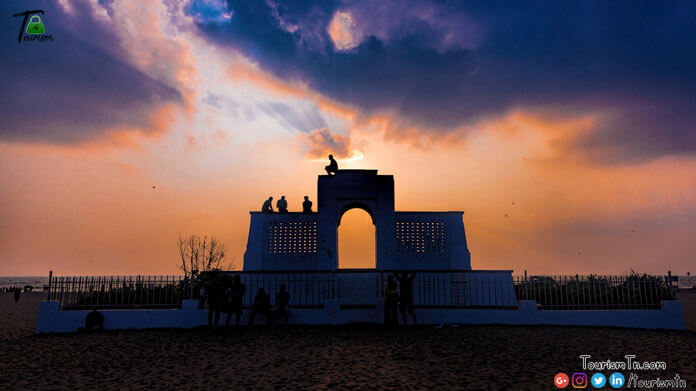 6. Dakshinachitra Museum
Dakshinachitra Museum is located in Muttukadu and it was opened in December 1996. It has the collection of 18 authentic historical houses.
Dakshinachitra Museum is operated by Madras Craft Foundation. Read more about Dakshinachitra Museum here.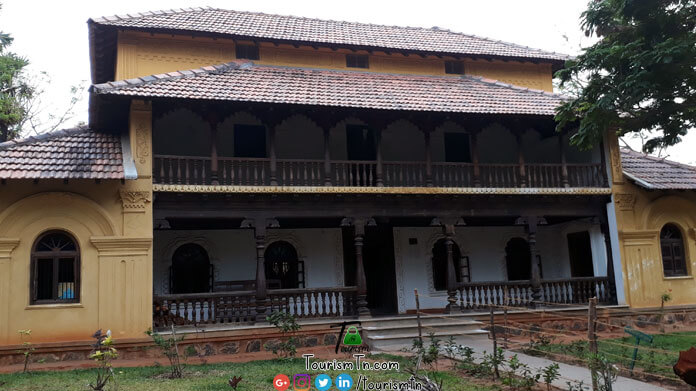 7. Kovalam Beach
Kovalam beach is a little far away from the main city. You can see the fresh fishes catching from the sea.
Worrying about Traffic? 70% less traffic compared to the main city.
This place is very good if you come with your lovable friends for a night walk. Not recommended for Couples.
Kovalam also has the famous Dhargah.
Adventure Sports are available like surf-boarding, etc.,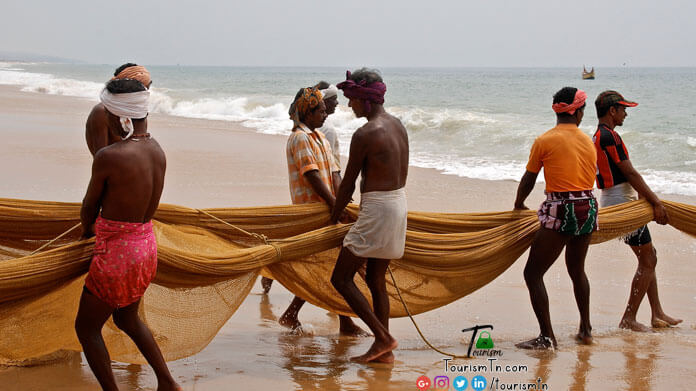 8. Guindy National Park
The first thing is we recommend you to take your children. A well maintained Park in Chennai. A good place to visit with family and kids.
All animals and birds are well maintained. Everyone is coming to this park to sit back and relax. Here you go, A lot of Sitting benches are there to take rest and discuss with your family members and friends. Plastic-free park. In addition, the food court is also available.
As a matter of fact, Guindy National Park attracts nearly a Million people every year.
It is recommended to visit at least 2 hours.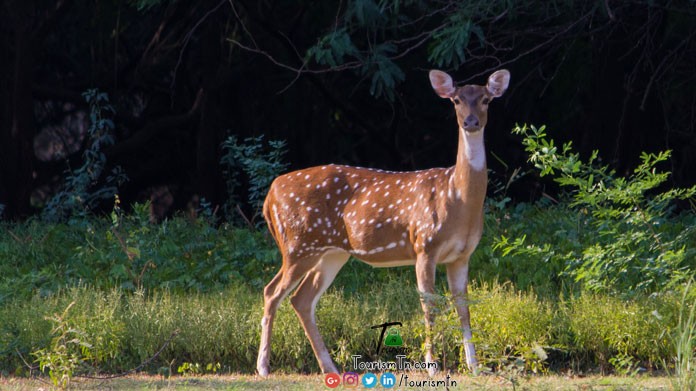 9. Government Museum
Chennai Government Museum established in 1851, a second oldest Museum in India after Indian Museum, Kolkata.
A 46 Galleries and 6 buildings are there in government museum which is located over 16.25 acres of land.
You can enjoy the good collection of artefacts and sculptures here. It is also considered as the best tourist places in Chennai.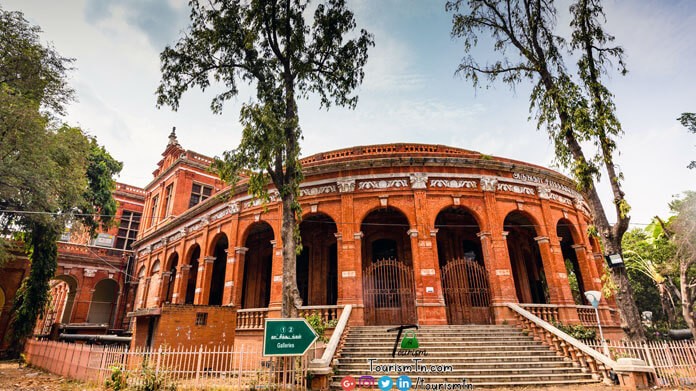 10. Prarthana Drive-in Theatre
Leave all your experience in IMAX and Mayajaal and let's explore the outdoors.
Prarthana Drive-in theatre located in Injambakkam, ECR. This is the Chennai's only open theatre. It also has a normal theatre Arathana theatre. Prarthana Drive-in restaurant has the huge variety of food.
Best view for Prarthana Drive-in is your car roof.
Came with kids? There is a special place for kids to play with the kid's equipment.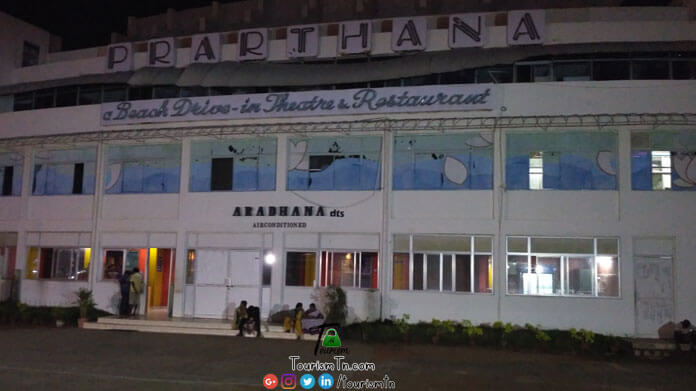 11. Semmozhi Poonga
The 20 acres Semmozhi Poonga situated in Teynambet, Chennai. If you're expecting nature apart from Chennai tourist places, we strongly suggest you Semmozhi Poonga.
This place is suitable for all type of people, friends, family, couples, kids etc.,
If you visit the Semmozhi Poonga, it will make you fall in love with Nature. There is an entrance fee of ₹15 for an adult, ₹10 for a kid and ₹150 for a camera.
Since Semmozhi Poonga is a plastic-free park, you're not allowed to carry plastics.
Additionally, Semmozhi Poonga is the most visited botanical garden in Chennai.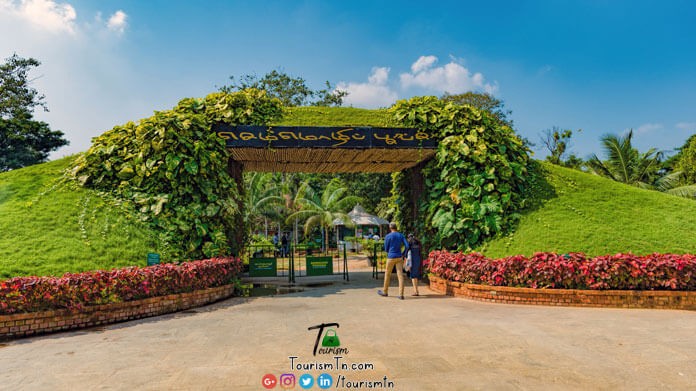 12. Light House
In the first place, we can see the entire 13 Km long Marina from the lighthouse.
₹15 ticket price for everyone and ₹25 for the camera.
We recommend the visitors to visit from 4 PM to 6 PM in the evening time. So that you can get the breeze air on the top.
To put it differently, you can enjoy watching the cool Marina beach, on the other side busiest city buildings and if you're lucky you can see the sunset with the sea breeze on your face.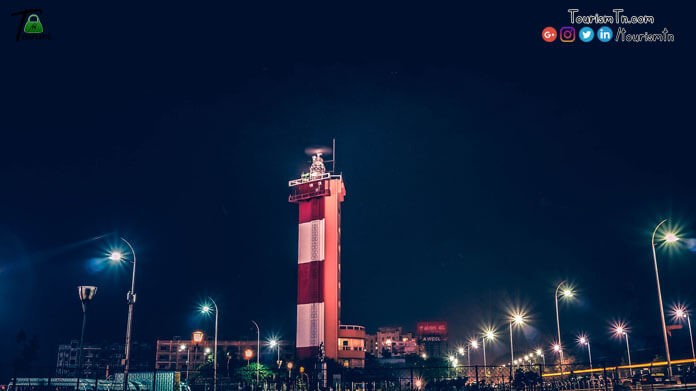 13. Kabaleeswarar Temple
The oldest Kabaleeswarar temple located in the centre of the city Mylapore. No matter how much you're stressed or feeling bad, once you enter the temple, you'll feel the positive vibration.
Each Friday, Tuesday and Full Moon days usually Kabaleeswarar temple will be crowded.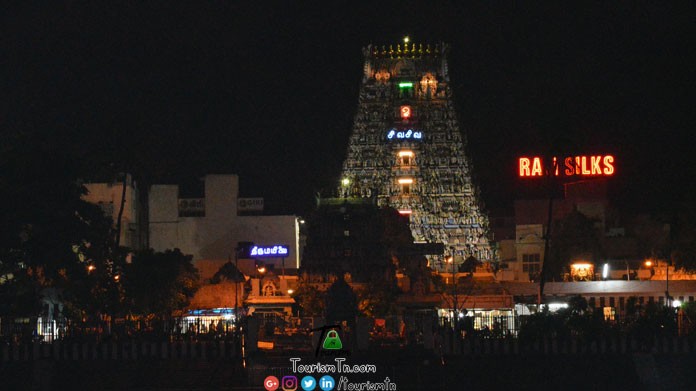 14. Phoenix Market City
From Bence car to Pencil and Pen everything available in Phoneix Market City. It is located in Velachery, Chennai. Mostly all branded showrooms are available in the mall.
Music Lover? In the evening time on Saturday and Sunday, some musical group arrange the Music festival in the outdoor of the mall. We can watch the show 100% free. If you need a peace and want to see by sitting in the place, Choose McDonald's on the 3rd floor. Buy food and watch the outdoor music festival from the McDonald's.
On the other hand, LUXE cinema has 12 screens(Some screens with IMAX). If you're a movie lover you can enjoy the movie with cleanly maintained theatre.
Everything seems okay, at the same time the parking fee is the major income of the mall. So, try to park your vehicles outside the mall.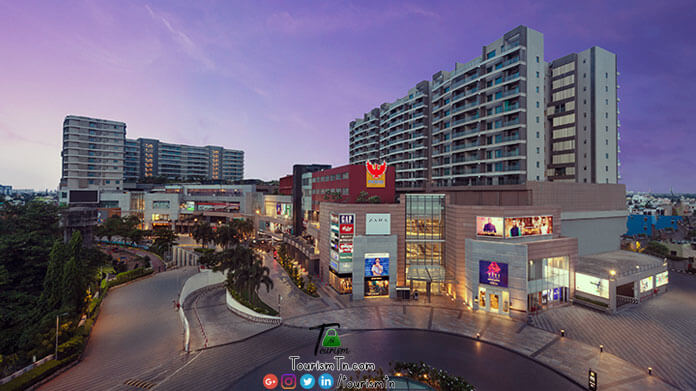 15. Mayajaal Multiplex
In the first place, Mayajaal Multiplex started as a movie showing theatre. From time to time it became not only the shopping mall but also a Restaurant.
In the beginning, Mayajaal started as a movie theatre. Later, it becomes the mall.
To put it another way, Mayajaal also selling Maya Villas due to the huge success of Mayajaal Multiplex.
It is the best place for Couples and Friends as it is far away from Chennai City.
Important to know, it is in ECR.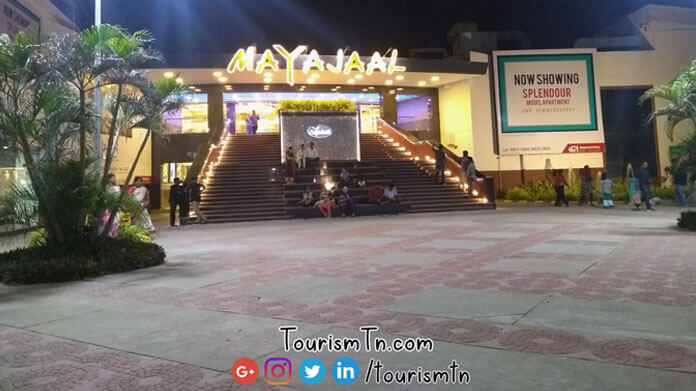 16. Queensland Amusement Park
Roller Coaster and Centrox is the stunning experience.
Not only the playing equipment made us happy but also this beautiful Artifical Niagara Waterfalls about 200ft make our ticket price of ₹550 worthy.
Hmmm, You're in hottest Chennai so you choose Amusement park right? So here it comes, Wavepool starts at 2.30 PM every day for 30 minutes. Swim into the sea. Swimming is not necessary.
You can visit the official site of Queensland for more information.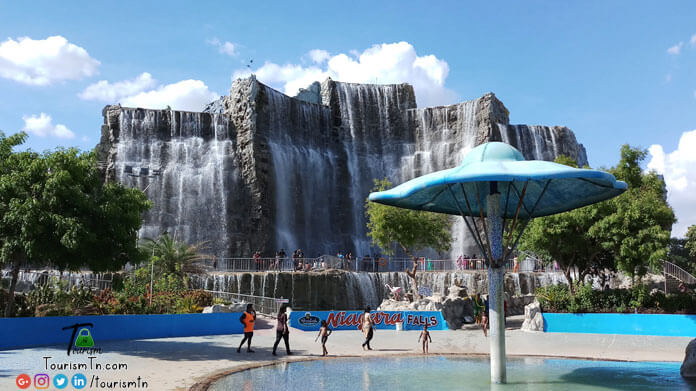 17. Express Avenue
With over 220+ international brand showrooms, EA mall becomes the second largest mall in Chennai. You can spend the whole day in EA mall as it has the best place for Entertainment, food, design etc.,
Couples? Discovered something for you. It has Escape cinemas along with couple seats.
In the final analysis, EA Mall is the cleanest one and has a large area for parking.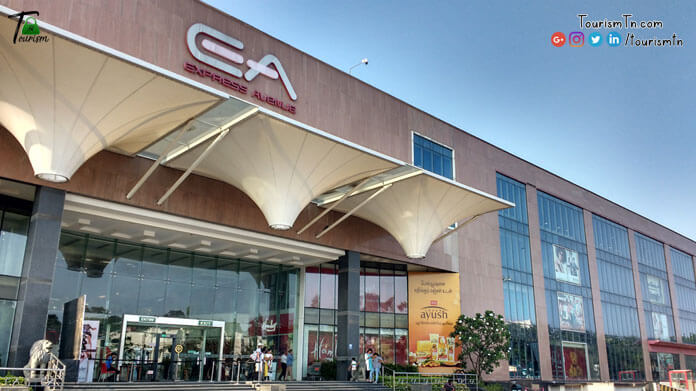 18. VGP Universal Kingdom
VGP Universal Kingdom is situated in Injambakkam, ECR.
This place is more entertainable for Kids. With ₹500 entrance fee, you can spend the whole day.
The best time to visit is Summer, to get more chill. Water rides are great here.
Transport service is more frequently by bus or share-auto even in night timings.
Relax, VGP will close at 7.30PM.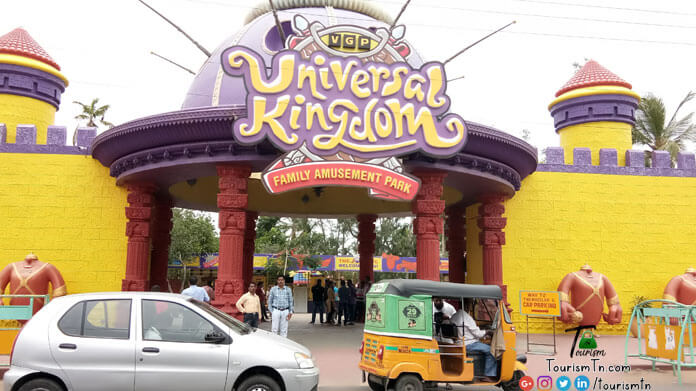 19. Kishkinta Amusement Park
Kishkinta says No.1 Theme Park in India. They provide endless fun, we listed a few of them.
5D Ride
Raging river
Water Wars
Bumper cars
Road train
With over 120 acres of fun, it is most visited place in Chennai Tourism.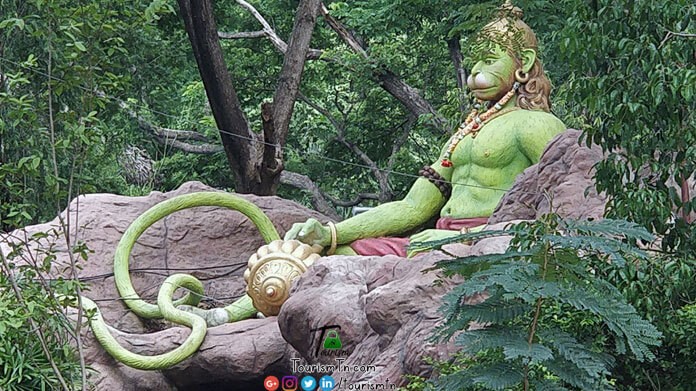 20. Forum Vijaya Mall
A beautiful Vijaya mall has spread over 6,36,000 square feet. It is very near to Vadapalani metro railway station.
The big feature is SPI's 8 Screen Multiplex. There is a lot of branded showroom available.
It is situated in Vadapalani one of the most crowded places.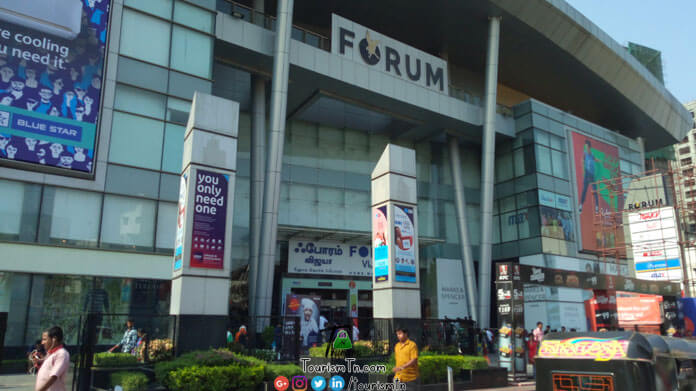 21. MGM Dizzee World
MGM Dizzee World is located nearby Kovalam, ECR.
As a matter of fact, it is situated near to Mahabalipuram, Kovalam Beach and Mayajaal Multiplex.
It is owned by MGM Group of companies.
The rare attractions in these parks have been handpicked from among the most scintillating experiences the world over. These parks boast of exhilarating rides while adhering strictly to international safety standards. Apart from the world-class rides, these parks also exhibit a breathtaking amphitheatre that hosts and projects a variety of events.
Not enough? Read More in MGM Dizzee World!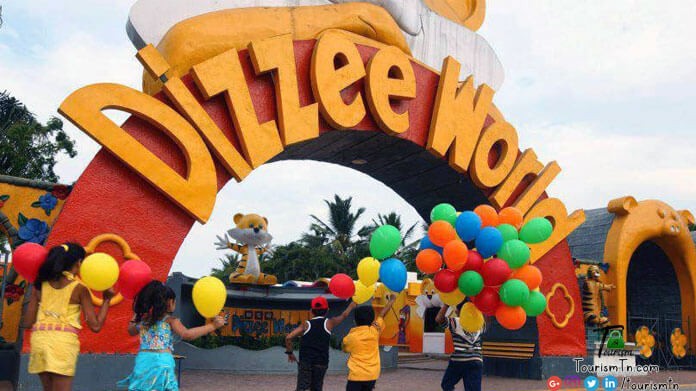 22. Spencer Plaza
The construction of Spencer plaza started in 1863. It is one of the largest malls in India. There are 8 floors available inside the Spencer Plaza mall.
It is the oldest Mall in Chennai
Read more about Spencer Plaza.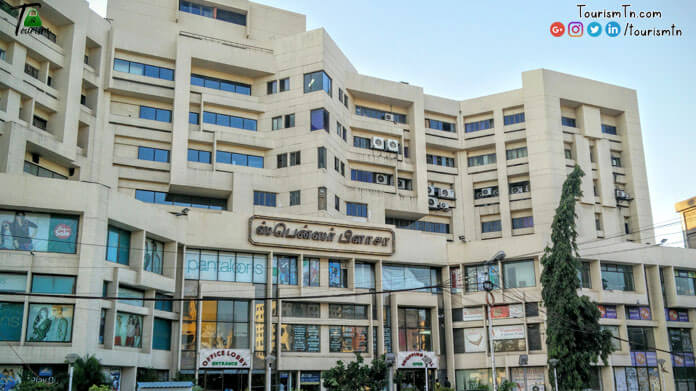 23. Ampa Skywalk
Since it is a small mall compared to Phoneix and EA, it has all facilities and all large products.
Ampa Skywalk mall is easily accessible by both Bus and local Train facilities. There are totally 4 floors.
Read more about Ampa Skywalk.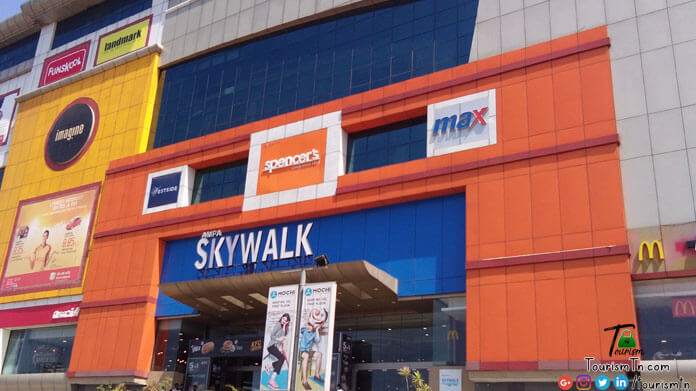 24. Vivekananda House
Vivekananda House located just opposite to the Great Marina beach. Vivekananda stayed his 9 days in this place when he visited Chennai in 1897. So this place was named as Vivekananda house earlier it was called Ice House or Castle Kernan.
This place shows Vivekananda's life history. This place has lots of rare pictures of Vivekananda.
Currently, Vivekananda House is maintained by Sri Ramakrishna Math, Chennai and it's a source of inspiration to thousands of people who visit it every day.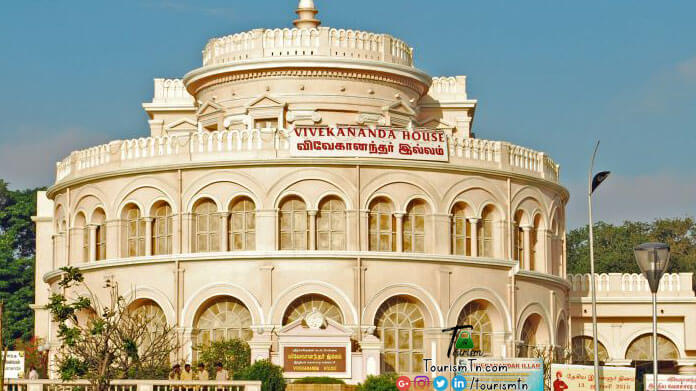 25. Parthasarathy Temple
Parthasarathy Temple is dedicated to Lord Krishna. It is located in heart of a city, Triplicane.
It is one of the oldest temples in India constructed on 8th Century in Pallavas period.
Parthasarathy temple is one of the best tourist places in Chennai to visit the oldest temple.
Temple will open from 5.30 AM to 12 PM and 4.30 PM to 9 PM every day (6 PM – 7 PM Recommended for travellers).
We highly recommend to bring your family and get some peace by visiting the Parthasarathy temple.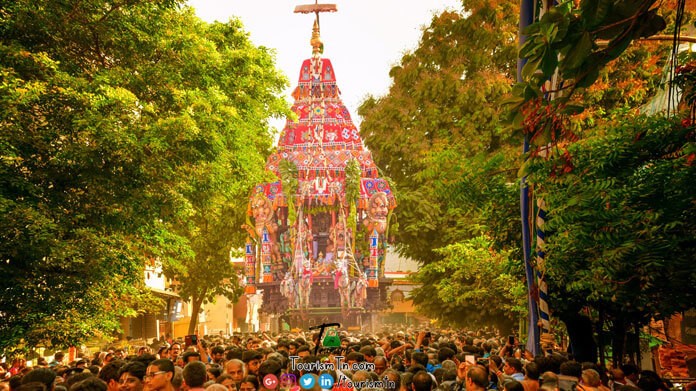 26. Muttukadu Boathouse
Muttukadu boathouse is operated and handled by Tamilnadu Tourism Department. It offers the following services.
Wind Surfing
Speed Boating
Rowing, etc.,
The boathouse has a multi-cuisine restaurant that offers good foods.
In recent Chennai Flood 2015, Muttkadu boats are used to rescue people.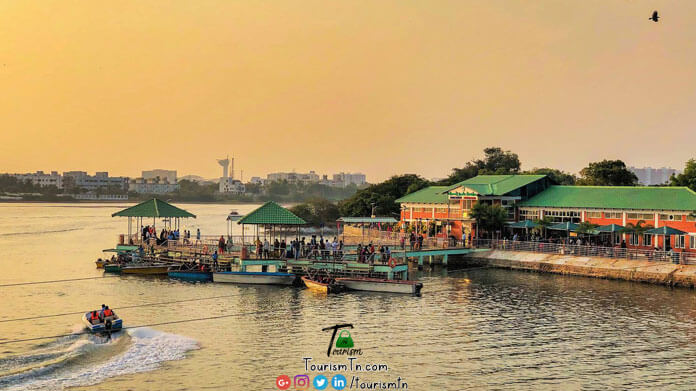 27. Vadapalani Murugan Temple
Vadapalani Murugan Temple is a historical place of Chennai Tourism.
The Rajagopuram was built at the time of 1920.
Every year 7000 people are marrying in Vadapalani Murugan temple. In Vadapalani there are many temples available like Vinayagar, Meenakshi Amman, Bhairavaa etc.,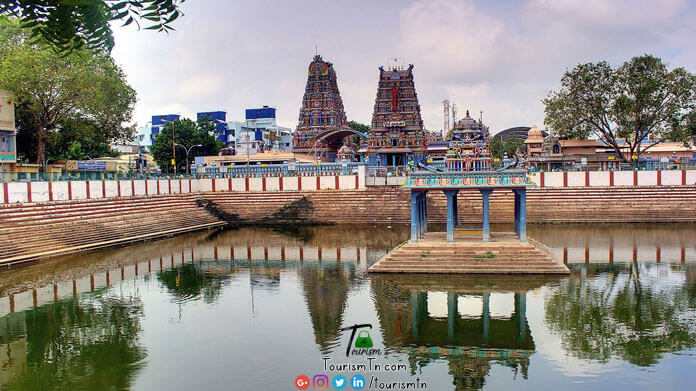 28. Chandra Metro Mall
Chandra Metro Mall located in Virugambakkam, Chennai. INOX theatre inside the mall is an additional feature.
The mall is well maintained. Chandra Builders Enterprises Ltd (CBEL) was started in the year 1994 as a public limited company with Dr C. V. Ananthasayanam as its Managing Director.
You can gather more information about the mall in Chandra Metro Mall.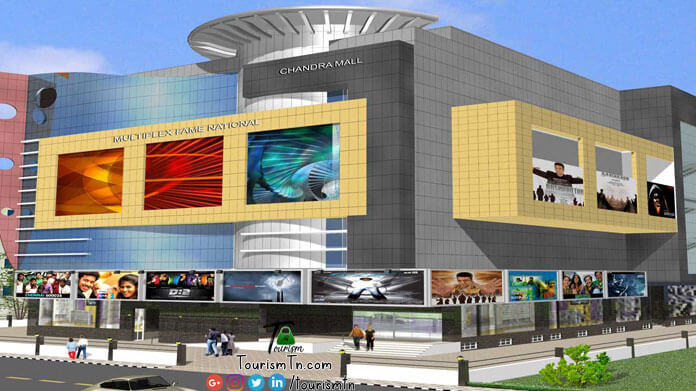 29. Chennai Snake Park
Chennai snake park is located at Guindy national park. Snake Park was established in 1972.
Chennai Snake Park has a display of 20 species of Indian snakes, all three species of Indian crocodilians, two species of exotic crocodiles, three species of Indian turtles/tortoises, four species of Indian lizards and two species of exotic reptiles (green iguana, slider turtle) making a total of 34 species.
The SnakePark occupies an area of one acre of land given on long-term lease by the Govt. of Tamil Nadu on a rental.
It attracts 6 lakh visitor in a year. Know more about Chennai Snake Park.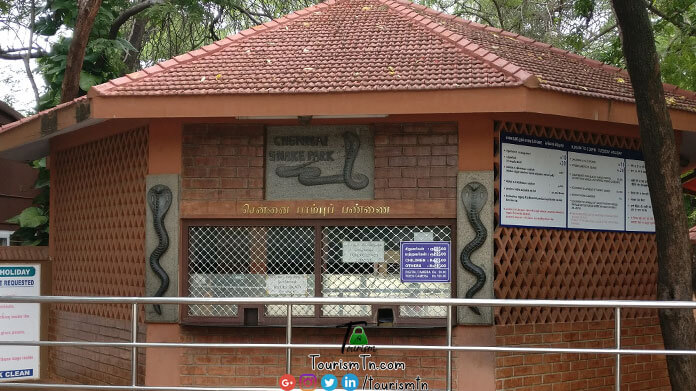 30. Citi Center Mall
Citi centre mall is opened in 2006 at Mylapore. Since it is a small mall in size. It is well maintained and situated near the beach.
It is located in the heart of Chennai, among 4,00,000 sq ft, 1,00,000 sq ft is allocated for parking.
Here is the official website for Chennai Citi Centre mall.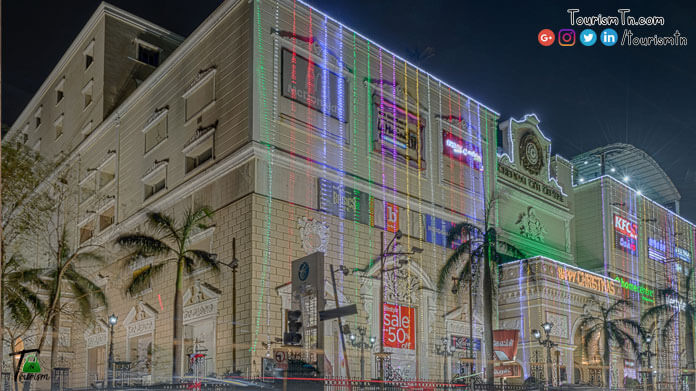 31. Tholkappiar Ecological Park
The government of Tamilnadu operates Tholkappiar Ecological Park which is also known as Adyar Eco Park.
It is 358 acres long. It has the long sitting stones. We recommend you to bring your kids here.
There are a lot of trees and stones to enjoy yourself. It is a less crowded place.
In Tholkappiar ecological park Beautifully carved and painted sculptures of animals and rocks are attractive.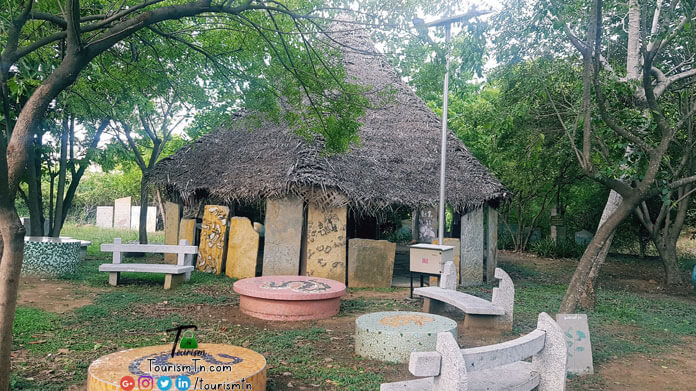 32. B. M. Birla Planetarium
B. M. Birla Planetarium is a large planetarium in Chennai. It is very close to Guindy National Park. It was established in 1983.
Kids and Students should visit this place. It has lots of educational content.
B. M. Birla Planetarium has a show about Space, Mars and life on Mars.
Bring your kids here to make them a super scientist.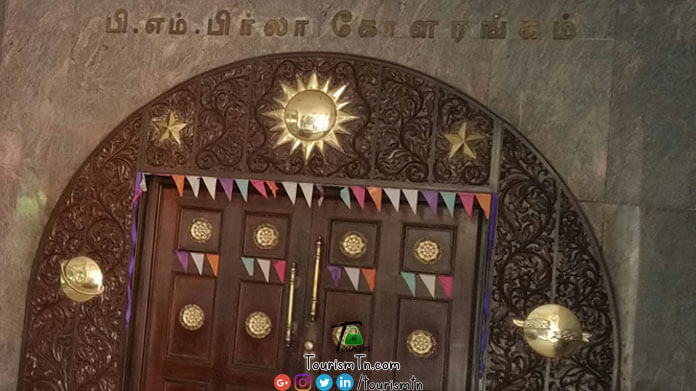 33. Crocodile Park
Madras Crocodile Bank is a crocodile park along with reptiles, snakes etc.,
Romulus Whitaker who is the founder of Madras Crocodile Bank was awarded Padma Shri from the President of India.
Bring your kids, they'll really love this place.
We can see the live feeding of Crocodiles. You can see the more pictures and details here.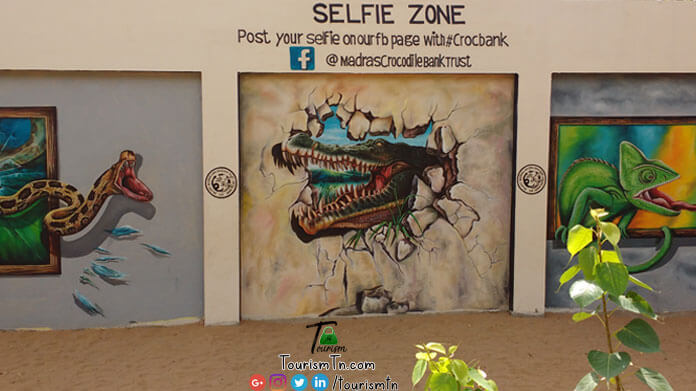 34. Iskcon Temple Chennai
Iskcon Temple, dedicated to Lord Krishna.
Most of the devotees love to be here.
Radha Krishna temple is a very beautiful and peaceful place for prayer and meditation. It has more than 500 temples all over the world.
It is situated at Sholinganallur and was opened in April 2012. To know about event details visit here.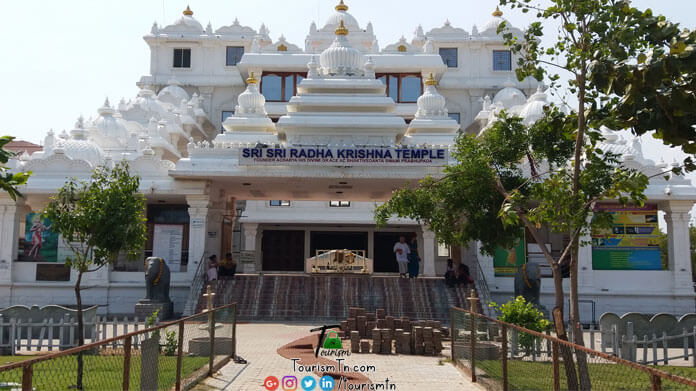 35. Sai Baba Temple
When it comes to Sai Baba Temple, everyone thinks about Shirdi. But why we have to go all around the nation while we are having in our place.
Chennai Sai Baba Temple located at Injambakkam nearby India Sea Shell Museum.
It's very spacious and peaceful place. It is a great place when you come with your family.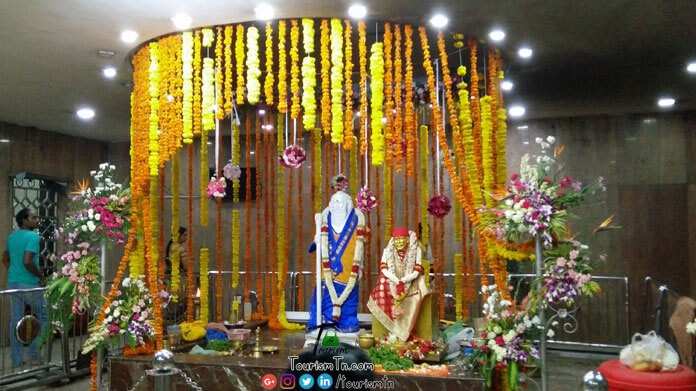 36. Sri Kalikambal Temple
Sri Kalikambal Temple is dedicated to Lord Kalikambal and Lord Kamadeswarar. This powerful temple is located in Parrys Corner, Chennai.
The Temple was approximately built in the 1670s.
Chhatrapati Shivaji Maharaj once visited Sri Kalikambal Temple.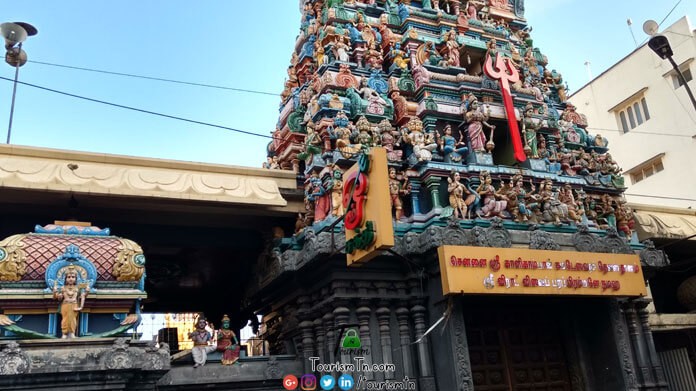 37. Anna Centenary Library:
South Asia's biggest library is named after the former Chief Minister of Tamilnadu MR C.N.Annadurai as "Anna Centenary Library". It was opened by late Chief Minister of Tamilnadu M. Karunanidhi. Being constructed in an area of 333000 sq.ft, it consists of 9 floors and capacity of 1000 readers to use it at the same time. It is designed by C.R.Narayana Rao and constructed in 172 crores in such a way, most of the library is facilitated with natural lighting through windows. It gives employment to 150 members and it operated from 9 am to 8 pm daily.
38. Kundrathur Murugan Temple
Kundrathur Murugan Temple is located in Kundrathur. It is dedicated to Lord Murugan. Kulothunga Chola constructed the temple in the 12th century.
The temple is located in a small hillock. So, we need to park our vehicles down. The Temple management maintained the Temple very peacefully. Not to mention, for a less crowd we should choose an evening visit.
Just by entering the temple, we can feel the positive vibrations.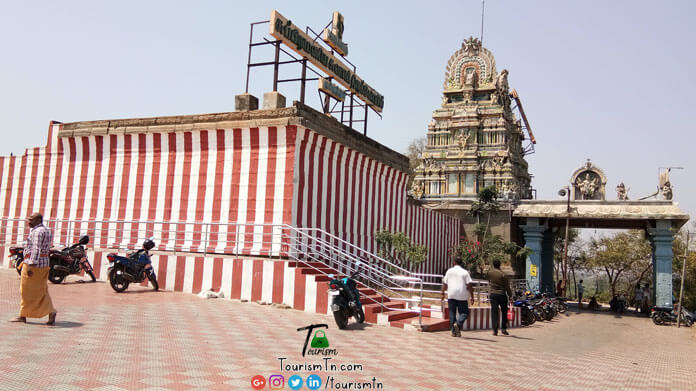 39. Royapuram Fishing Harbour
Royapuram fishing harbour or Chennai fishing harbour or Kasimedu fishing harbour is located in the Kasimedu, Chennai. The harbour has a capacity to handle about 575 fishing craft but over 1395 boats use the space.
Chennai Port Trust initiated the harbour in 1975 and operated in 1984.
Dear Travellers, Heads Up! Everyone knows about Kasimedu and before going, please refresh the history and go.
You can get the fresh fish here in Chennai. But admit it, don't bargain there.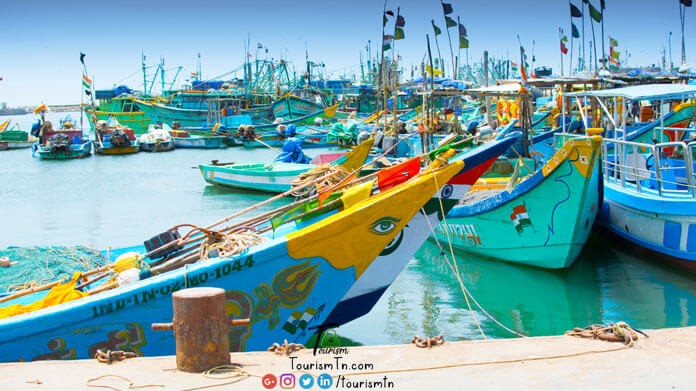 40. Mundagakanniamman Temple
Mundagakanniamman Temple is dedicated to Lord Amman. The temple is one of the powerful temples.
Believed to have an origin before 1300 years, this temple has a significance towards fulfilling Vows and therefore is a famous Prarthana temple.
A large number of people visit this temple on Fridays.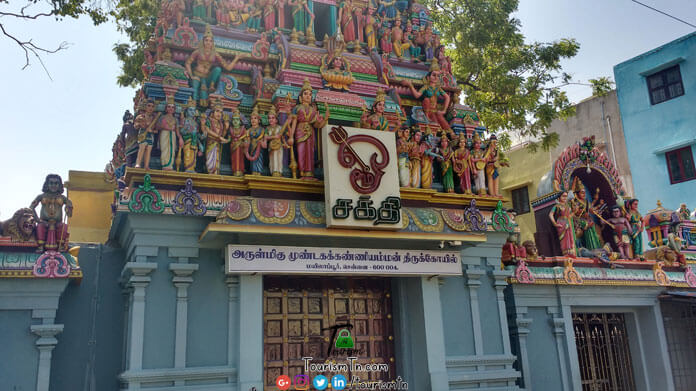 41. Chetpet Ecopark
In the first place, compared to other parks in Chennai it has the longest opening time from 7 AM to 8.30 PM.
Again, this place is recommended for those who love Natures, come with kids.
In addition, boating available for your best experience. On the other hand, Chetpet Ecopark spread over 15 acres.
Another key point, for maintenance purpose they'll charge visitors.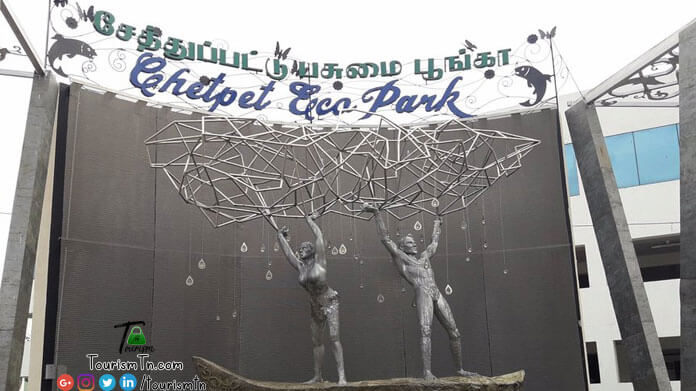 42. Thiruneer Malai Temple
Ultimately, Thiruneer Malai Temple is popular for Sri Ranganathar Perumal Temple. Moreover, it is one of the 163 megalithic sites of the state in Tamilnadu. In other words, Thiruneer Malai Temple is famous for Chithirai Brahmotsavam.
Also, Thiruneermalai is one among the 108 Divyadesams.
To get the Perumal Dharshan, Thirumangai Alwar has come here once. At that time, the mountain was fully surrounded by water and he waited for six months to worship the Perumal. After all the water drained, he climbed the mountain and worshipped the Perumal. The place where Thirumangai Alwar stayed is called as "Thiru Mangai Alwarpuram"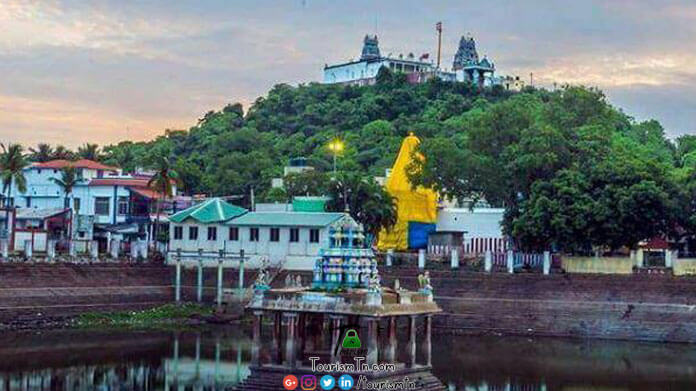 43. Connemara Public Library
The British Indian Empire, Jesse Mitchell has established Connemara public library in the 1860s. It is one of the four National Depository libraries which receives all kind of books newspaper, etc.,
Connemara Public Library aka Chennai Museum. The Management keeps the Gandhi Statue in the centre of the hall.
Since Connemara public library is the oldest Library, it has very old books that are not even available in the market.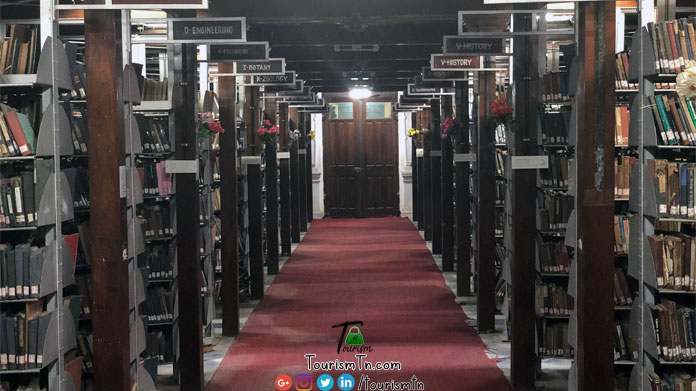 44. Ripon Building
Loganatha Mudaliar built the Ripon Building, all-white structured, equally important that G.S.T. Harris has designed for the construction of Ripon Building.
It is very near to Chennai Central Railway Station.
Notably, the Madras Corporation is the oldest corporation in India. Ripon building is 85m long and 32m wide.
Yale who made a large donation to the University in the USA called Yale University is the Governor when the Madras Corporation was formed in 1688.
45. T – Nagar Shopping
The Madras Presidency government has begun the construction of the T Nagar in 1920s. To point out, Justice Party leader Theagaraya Chetty is the reason behind the name Thyagaraya Nagar.
Another key point is, T. Nagar is fully crowded on every weekend as well as weekdays too. For this reason, city police constantly watching CCTV camera to give the best protection to the shoppers.
Form A to Z every product is available here, especially for women there are a lot of things to purchase.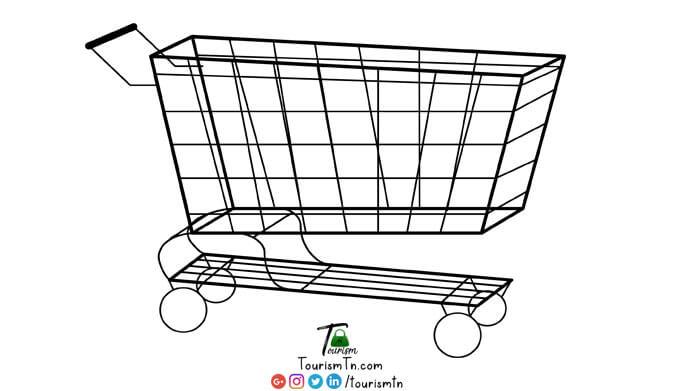 46. Burma Bazaar Shopping
When there was a turmoil in Burma(Myanmar) the refugees were given a place in Madras and that ultimately become Burma Bazaar.
A good place to buy imported products such as Camera, Tv, etc.,
Being a place of historical importance, worth visiting it once.
The government of Tamilnadu setup the place in 1969. On the other hand, as of 2017, there are 600 shops with over 5000 employees.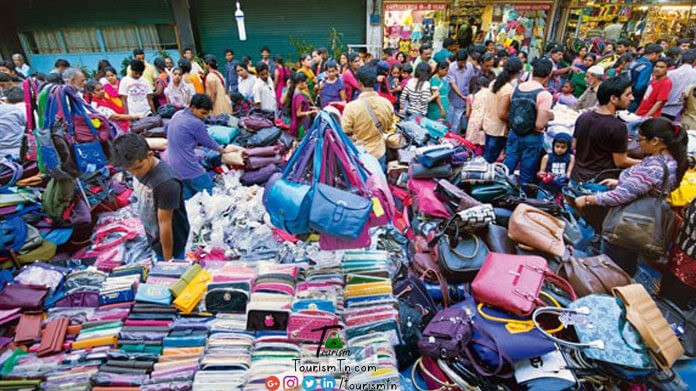 47. Turtle Walk
The Students Sea Turtle Conservation Network [SSTCN] is a voluntary group, mainly comprising students who have been working in the beaches of Chennai since 1987, trying to conserve and create awareness about the endangered Olive Ridley sea turtle.
Important to realize they start walking from Neelangarai to Bezant Nagar beach around 11 PM – 4 AM between January and April. During the walk, Once they find any nests or Turtle eggs, they will move that to the safest place.
After 45 days the baby turtle will hatch out of the egg and they're ready to start their lives. SSTCN people will leave them in the sea again.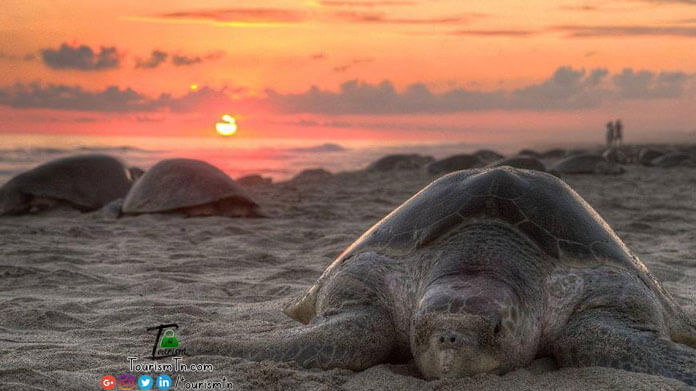 48. VGP Snow Kingdom
VGP Snow kingdom is the feature in the VGP Universal Kingdom.
Who doesn't love Snow? No one right, Let's stop here and create a WhatsApp group as Trip to the VGP Snow Kingdom and add all your buddies. What else?
Among the snow parks in Tamilnadu, VGP Snow kingdom is the well-maintained one.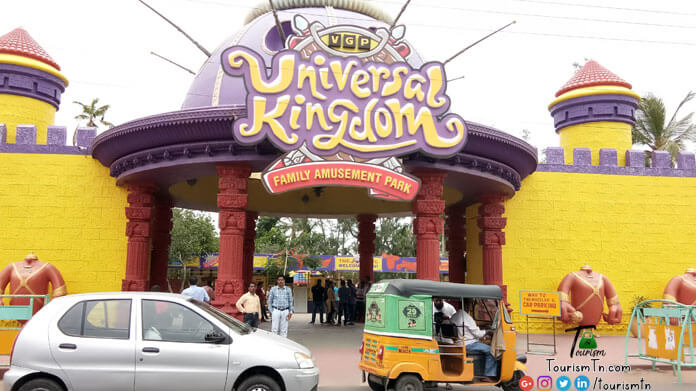 49. Thousand Lights Mosque
Thousand Lights Mosque is situated in Anna Salai, Chennai.
The first thing to remember is that it is the Largest mosque in India.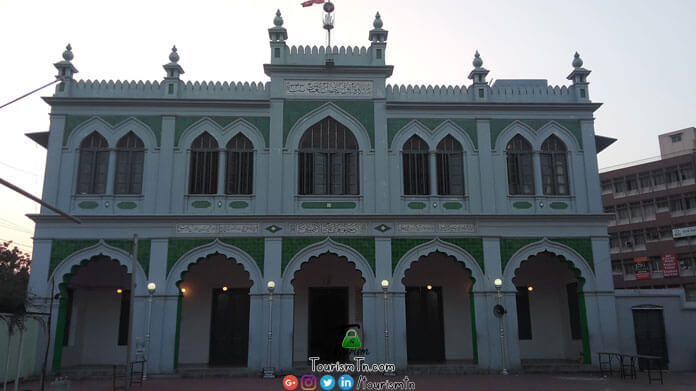 50. Choki Dhani
Chokhi Dhani is a concept capturing the vibrant spirit of Rajasthan and ensuring a perfect Rajasthani experience.
Choki Dhani offers horse riding, camel riding, etc.,
It is too far from Chennai.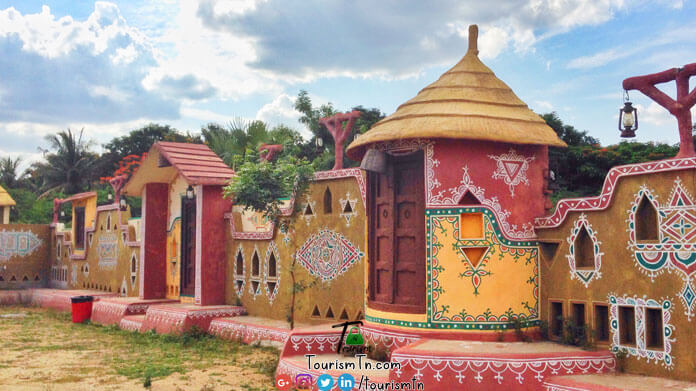 Apart From Touristers:
MA Chidambaram Cricket Stadium:
Since it is not a Chennai tourist place, we have discovered this to let you know, MA Chidambaram Cricket Stadium aka Chennai Chepauk which is the biggest and famous Cricket Stadium in Tamilnadu. East Coast Constructions built this stadium in 1916. It is home ground of Chennai Super Kings.
Chepauk stadium has a capacity of 50,000 seating. In 2009, reconstruction has happened and it cost around ₹175 crore.
India holds the record for the highest run ever gained in test cricket on its home ground Chennai Chepauk.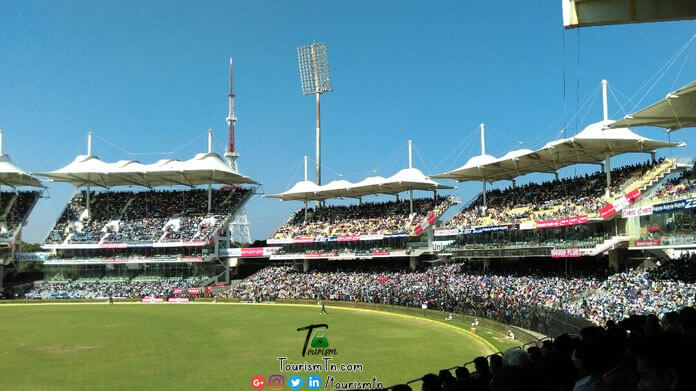 Chennai Central:
Chennai Central is one of the important train termini in India. Being 144 years old building, it is one of the most important landmarks in Chennai. It was designed by architect George Harding and it took 5 years to complete the construction. It is operational from 1873. Having trains connecting to major cities of India, it serves 5 lakhs of people daily. It has amenities like free WI-FI, well-maintained toilets, clock room to keep our baggage, battery operated vehicles to help old people, railway catering and ATM facilities.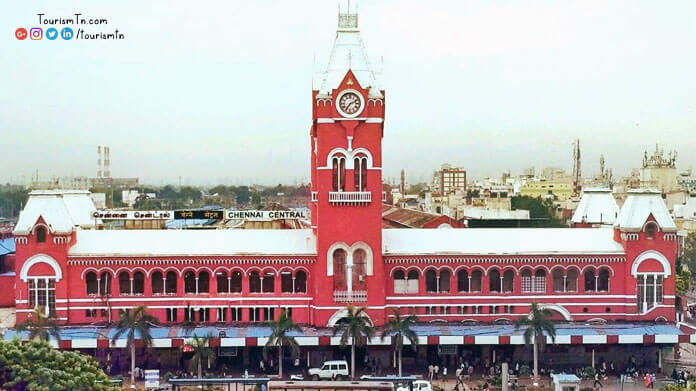 Let's conclude,
In the Final analysis, all the above-mentioned places are must visit place in Chennai. There are some of the places still available (eg: India Sea Shell Museum, Panja Rathas) that will come under the main locations such as Mahabalipuram.
If you love this post please share it with your Friends/Colleagues.
We'd love to hear your suggestions/ feedbacks. Please do comment below.
Nearest Attraction you might see 🏍:
1. Tada Falls – 93KM.
2. Vellore Golden Temple– 140KM.
3. Pondy – 150KM.
4. Tirupathi Temple – 170KM.
5. Pichavaram – 220KM.