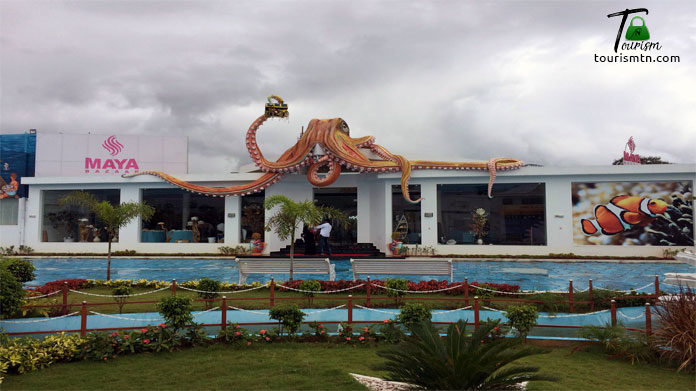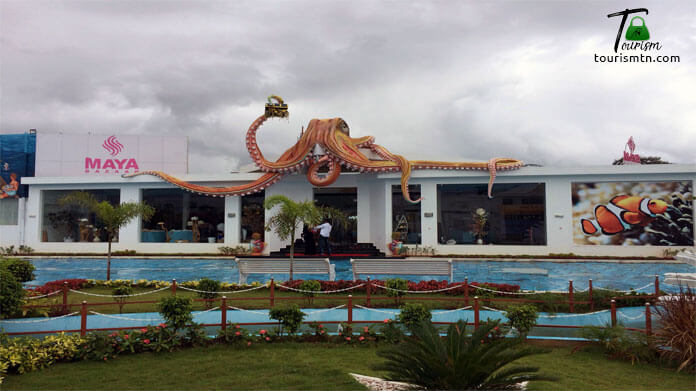 About Chennai Museum:
World's 2nd largest Seashell Museum is none other than India Seashell Museum. On the other hand, totally 40,000+ different kind of seashells is available in Chennai Museum, which is collected from all over the world. There are some seashells as small as coriander seeds. India Seashell museum is not only for Seashell museum, it also includes Pearl museum, Virtual reality Show and an Aquarium. Raja Mohamed goes all around the globe to research about seashell and collecting as much as he can and brings out the famous museum. This Museum was opened in 2013. It's almost 100 meters away from World's only one Shore Temple.
Pricing in Chennai Museum: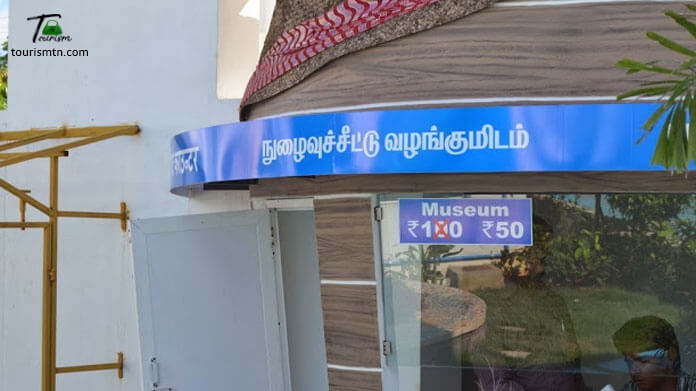 ₹50 – fish world entrance
₹100 – museum entry
₹100 – Camera
₹130 – both(Museum+Camera) – Recommended for Photography lovers
Timings in Mahabalipuram Museum: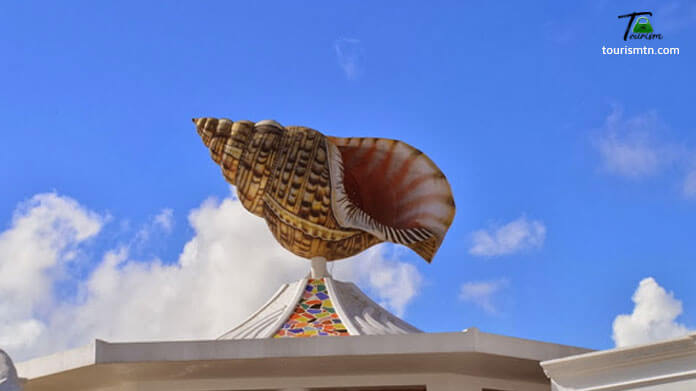 Seashell Museum Mahabalipuram is open all days from 8 am – 8 pm.
How to Reach India Seashell Museum?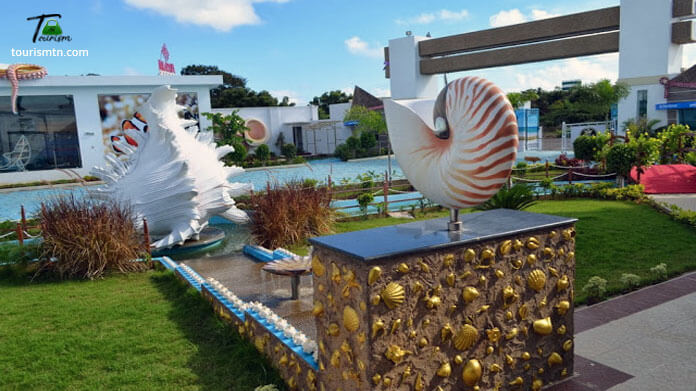 The easiest way to reach Mamallapuram is by Bus. However, please visit Mahabalipuram tourism in 5 Mins to know more ways to reach Mahabalipuram Museum.
Food nearby: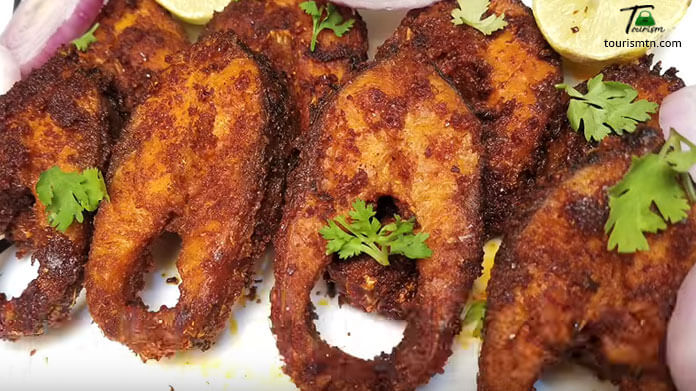 Non-Vegies🍖: Yes, of course, you have got something special which you like most. Seafood is Spicy and tasty here. Other Chicken mutton shops also available, for that, you need to travel about 0.5kms.
Vegies: Sorry to say you. There's nothing special here for Vegetarian. However, you can enjoy normal food like you have regularly.
Collections Overall in Seashell Museum: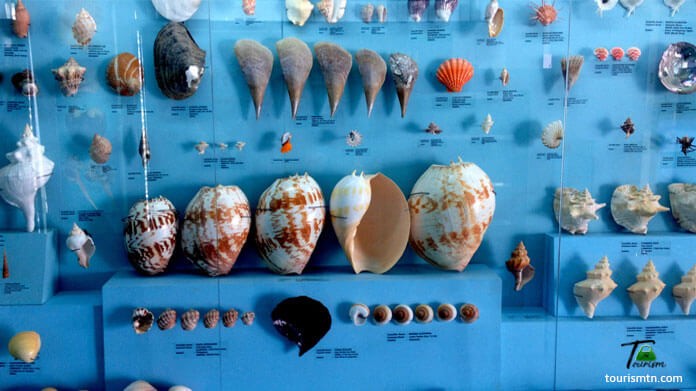 Together with all collections of seashells, it's about to 40,000 seashells totally. Here you can find all type Sea Shells. You won't believe that this museum has that much colourful. This place is nearby monuments, so your happiness count will not be decreased. Actually, your planned time is not enough to see complete Museum. Moreover, We really bet you never saw this much collection in your entire life.
Aquarium: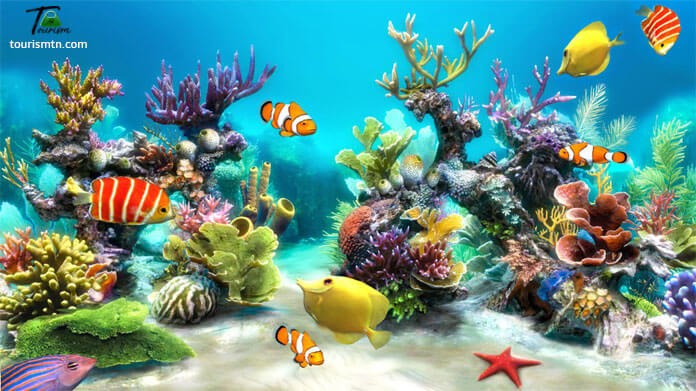 Together with Chennai Museum, The aquarium is well maintained near India Seashell Museum. This Aquarium is about to have ocean fishes and more. Some of the tanks of fishes are small. But still, this place is advisable to visit.
Reason Behind Chennai Museum: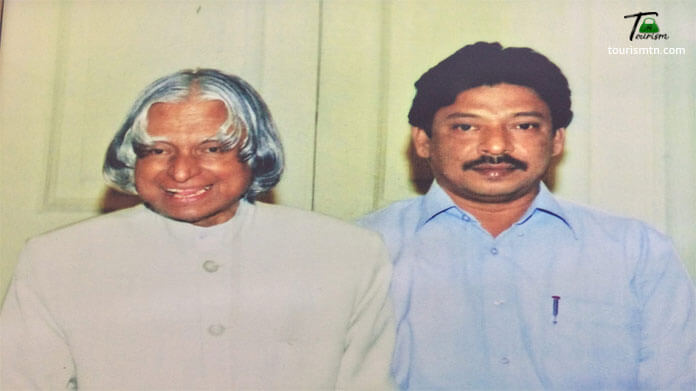 Raja Mohamed is the reason for the India Seashell Museum as well as this post.
So what's up with him?
He started collecting shells at Pamban islands near Rameswaram in 1979 resulted in holding the name of behind World's Second largest Seashell Museum.
As like all Tamil people he struggled from childhood. Even After his father's death, his passion for shell did not shrink.
"He spent his life some time as a fish trader"
Later, he built his own seashell museum and keeps on adding more shells into that.
'A boom in his business later he added Golden Courie, a piece which costs US$10,000′
Then he keeps on adding more and more shells while he getting awards from the various personalities.
Later, he appointed his son to take care of shopping complex Maya Bazaar that sells everything from chunky bracelets, lampshades and etc.,
"We plan to tie up with universities to conduct classes for students of marine biology," says Riswan, who is eager to take his father (Raja Mohamed)'s dreams forward.
It's natural to get older. Now he undergoing some heart surgery and also turned 53. But still, He is still looking for shells from the entire world. – added Riswan.
Nearby Attraction:
Kovalam – 

19KM

.
2. Vandaloor Zoo – 43KM.
3. Muttukadu Boathouse – 21KM.
4. Mayajaal Multiplex – 27KM.
5. Marundesuwarar Temple – 46KM.